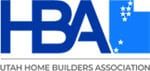 Utah HOme builders association
Our Mission is to Assist Contractors with Success in the Industry
The Utah Home Builders Association is a nonprofit organization serving the whole state of Utah. It is a member-driven, volunteer organization of builders and associates who are leaders in the building industry and who are stalwart in ensuring a better community and a brighter future for the areas in which they live and work.
Our Office
Join us today
Join us today
Join us today
Join us today
Join us today
Join us today
Welcome to our online school, where more than 2000 contractors have completed their continuing education and test p
rep.
6 hour blocks to meet all required credits for license renewal
1 hour energy code class
HVAC classes
Backflow Certification
Clases en Espanol disponible
Our philosophy
We are here to help
Strengthen business relationships among members by building a stronger, more effective association.
Strengthen area economics.
Uphold professional and ethical business practices and promote integrity and quality in our industry.
Contribute to the education and welfare of the community.
Act upon and respect environmental issues and concerns for local areas.
Promote and protect the building industry through education and lobbying efforts of local governments.
Promote education of the general public and our membership about the industry and its latest products and services.
PLumbers & Electricians - only do your training once
Course to Fit Your Needs
Complete your Plumbing or Electrical training with us, & get credit for your contractors license (usually ending in 5501) at the same time.

Our broad range of courses allow contractors to find what will enhance their business as they complete their continuing education.

All of our teachers are experienced professionals in the topic they teach using their experience and expertise to produce effective courses.
Are you ready to join us?
Complete your training today
We make education easy and convenient.
Explore our latest courses!
Do your training at your convenience